Get an Easy
Online Divorce in Maine
100% Satisfaction Guarantee
Divorce in Maine is quick and easy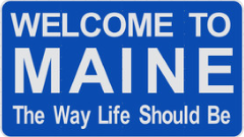 Get Your Divorce Forms Completed Online
This online service takes on all the paperwork issues, from selecting the necessary forms to the court filing. All the forms provided are recognized by the courts and carefully completed in accordance with the peculiarities of your specific case. Just follow our step-by-step instructions, and we will help you work your way through the uncontested divorce process in the state of Maine.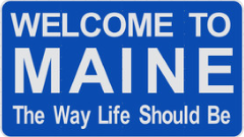 All Required Maine State Forms.
Maine-Specific Court Filing Instructions.
Unlimited Revisions for as long as your account is active.
Online Divorce Without a Lawyer in Maine
An uncontested divorce can be handled without a lawyer with much fewer risks and effort than a contested procedure. That is why do-it-yourself divorce has become so popular. However, though this is an excellent opportunity to save money, arranging a divorce on your own can be complicated for a person without a legal background. There are a lot of essential steps that must be taken and legal requirements which should be considered. And in the end, a DIY divorce can turn out to be lengthy and stressful.
Our online divorce service is an alternative option that saves both time and money. Though we cannot provide legal advice, we can select and fill out all the necessary divorce forms, customizing for the circumstances of your case. You can get your divorce paperwork by email in a couple of days after completing an online interview on maineonlinedivorce.com. And since we only use up-to-date, court recognized forms, you can be sure that the court will approve the documents.
The simple steps for filing your divorce with DIY Maine Online Divorce are as follows:
Take our simple questionnaire.
Divorce forms are custom generated for you to print out or we will mail them to you.
File the documents with your local court clerk.
The judge will complete your divorce by reviewing the divorce agreement and signing the Judgement.
Best Service on the Market
Join tens of thousands of satisfied customers who have successfully generated their ready-to-sign divorce forms with MaineOnlineDivorce.com
Welcome to your online Maine divorce guide
Provide your case details
2
Customer Testimonials
This process was so smooth and easy, I wish I would have done it sooner. I am very grateful that a service like this exists.
The web site was very easy to use. Very helpful to have the help I needed in going through this process. Thank you so much.
Can't overlook just how easy they make this process... there is an explanation with every question so if you feel like maybe you are unsure at fist after reading the explanation you are able to be confident with your answers.
Paid for the expedited forms and they were received within 24 hours. Fast and efficient. Highly recommend!
Getting divorced is obviously stressful, but these guys made it quite easy to walk through. I definitely would recommend!
I've many times over the past few years to get my divorce I finally decided to give up and stop going to get papers when I needed then so I decided to try doing them online it was alot faster n easier.
Very simple to use and understand. It guides you as outlined in each section.
My spouse and separated 5 years ago, but due to some life-changing traumas we were both experiencing separate from the end of our relationship as a couple, we never got around to filing divorce papers. In filing now, I wasn't sure how to go about it so I did a Google search and discovered maineonlinedivorce.com as the easiest (and cheapest) way to file for an uncontested divorce in Maine, since we do not share any major assets, debt, or have any children together. I basically completed the interview process and the forms were sent to me for review that I could download to my computer, and because my printer is broken at the moment, I had the option to have a hardcopy of the forms for filing mailed to me, which I then take to the courthouse in Bangor to file. Easy peasy.
This service was very helpful in many ways. It broke everything down for you to understand xompl